MEDIA
Get all the latest, news, events, inside peeks here...
Go to Facebook
Facebook
Pics. Events. Links. Likes. Shares. It's all here. Like Alley on Facebook and stay in the loop.
Go to Instagram
Instagram
Snaps and clips! Rockin', fun, yummy, goofy, awesome little glimpses into Alley's day to day. Anything from #video clips to #foodporn ;-)
Go to Soundcloud
Soundcloud
Check out the latest music uploads to Alley's Soundcloud.
Go to Pandora
Pandora
Stream Alley's debut single, Bubblegum and Wine on Pandora!
Alley Sheay - Singer / Songwriter
Indie, Jazzy, Pop-Rocker with a dose of Blusey Country Girl.
Often referred to as having an Indie/Pop/Modern Jazz style, Alley Sheay's debut single, Bubblegum and Wine, is a stripped down, "dreamy", piano ballad, released in 2020. As a young girl her musical influences came from Folk, Rock and County music, but she played Carole King's album, Tapestry, until the tape almost wore out. Currently, you can catch Alley Sheay performing in the NY, NJ, PA, CT area. You may have even seen on the Stone Pony stage in Asbury Park. While working on her debut EP, releasing in 2020, Alley's current projects including a genre blending collaboration with Egon Gubernatis (Astralvm/Chile), Intended for Humans with British punk rocker Craig Hopkins (Liberty Slaves) and Apostolos Zaios and Dirk Liehm (Human Fortress/Germany). Credited on the Dream Eternal Bliss album, Picture Glass, that released in September 2018, Alley was asked to add some background and feature vocals for the Progressive-Pop-Rock style album. Other writing projects include an Americana/Folk project with Florida/Atlanta based award winning musician, John Hirt. The duo have penned a few songs together after meeting on the music scene in Atlanta and becoming fast friends. Follow Alley Sheay on Facebook and Instagram to stay up to date on all the great new stuff happening!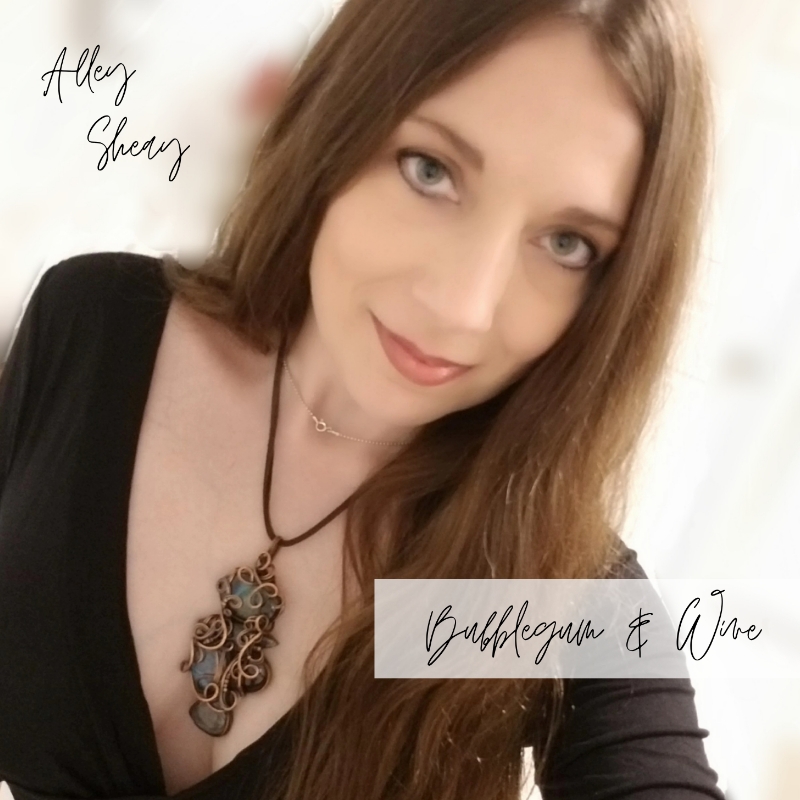 This week Bubblegum and Wine, released across multiple platforms. Initially available for download and streaming on Spotify, YouTube Music, Amazon Music, Google Play Music, CDBaby, and more. In the coming weeks it will also be available on Pandora and iTunes. Links to where you can listen and download… Bubblegum and Wine is Alley Sheay's debut Read more about Bubblegum and Wine – Single Release[…]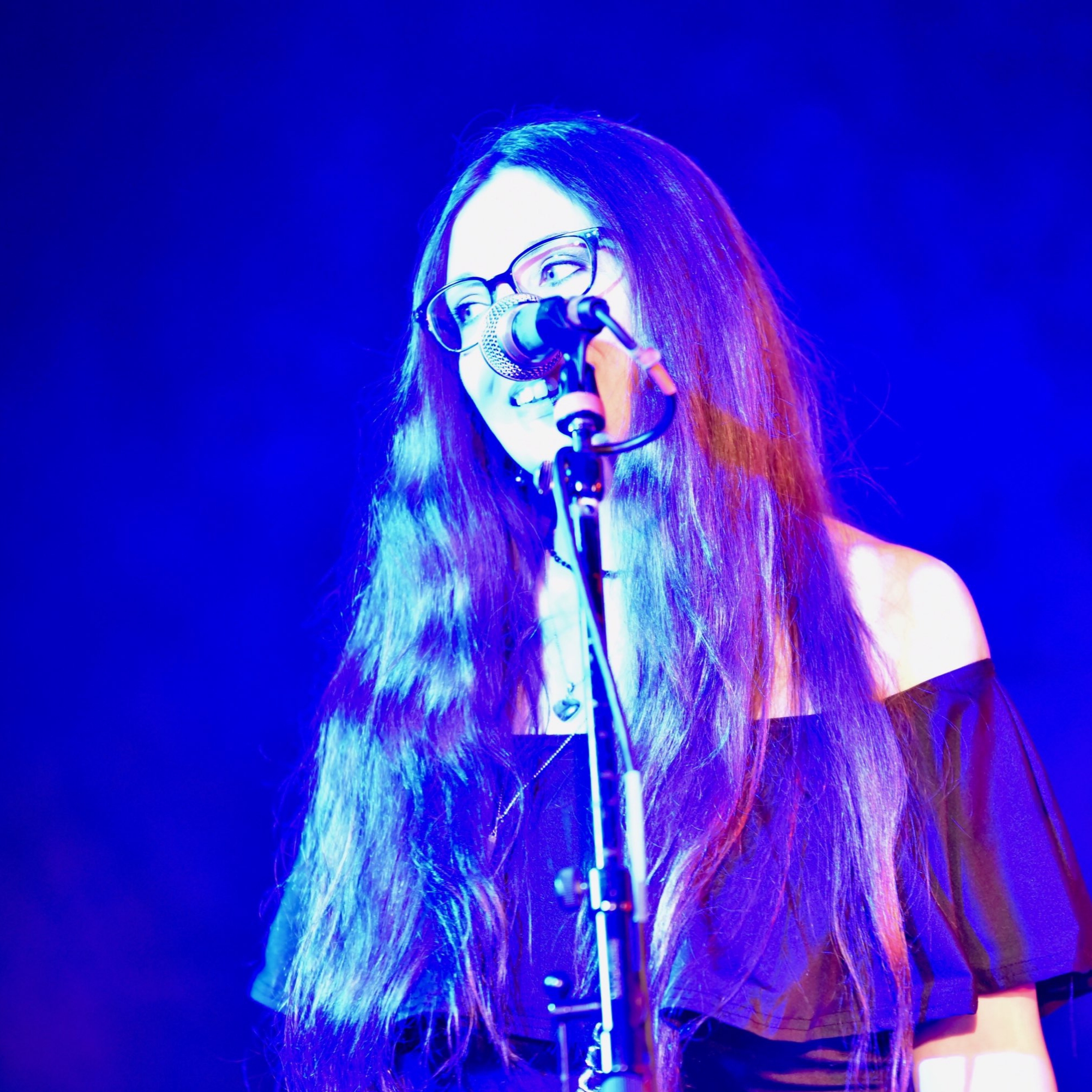 On February 24, 2019, Alley Sheay joined Dream Eternal Bliss once again to perform songs off their Picture Glass album. The album, which released in September of 2018, features Alley Sheay as a guest vocalist on six of the eight tracks. Songs like Golden Wings, Addicted, and Loud are proving to be fan favorites.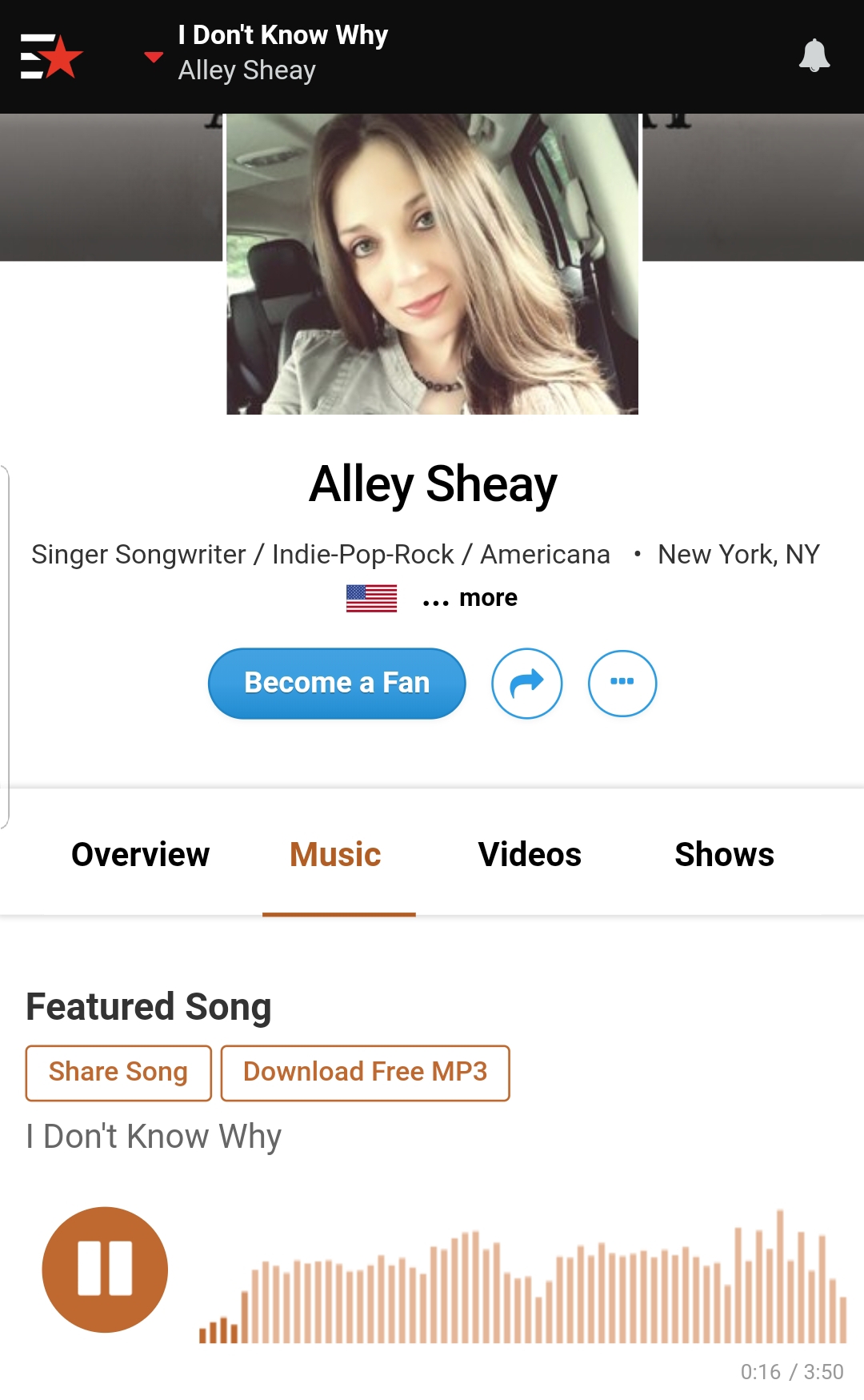 Now you can listen to Alley Sheay on ReverbNation. For a limited time get a free download of her first ever recorded demo.. "I Don't Know Why".
Previous
Next